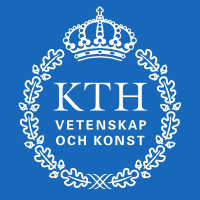 KTH accounts for one third of Sweden's technical research and engineering education capacity at university level. Education and research cover a broad spectrum from natural sciences to all the branches of engineering as well as architecture, industrial engineering and management, urban planning, work science and environmental engineering. In addition to the research carried out by KTH's schools, a large number of both national and local Competence Centres are located at KTH. The School of Computer Science and Communication (CSC) is one of Sweden's most advanced and successful research and education institutions in Information Technology. The Centre for Autonomous Systems (CAS) and Computational Vision and Active Perception Laboratory (CVAP), as parts of the KTH and CSC, perform research in computational vision, machine learning and robotics. The centre has about 30 employees and besides computer vision and machine learning, covers additional areas of robotics such as automatic control, optimization and systems theory and sensor networks.
A central research theme at CAS/CVAP is the development of artificial seeing agents capable of using vision in its interaction with the environment, for e.g. manoeuvring, navigating, grasping, and recognizing objects and places. This work is being implemented as "seeing robots" and addresses basic issues on gaze control, attention, figure-ground segmentation, hand-eye coordination, and understanding of motion, illumination and optical phenomena in general. The expertise important to RoboHow is in the area of vision based control and grasping but with a novel aspect of studying probabilistic principles. In recent years, the group has also put considerable efforts in cognitive aspects of vision, with an emphasis on object and event recognition, as well as categorisation and learning.
The group has participated in the EU projects CogVis, Insight2+ and VIBES, MOBVIS, Muscle and Pascal, EURON, Cogniron, Cosy, Neurobotics, CogX, PACO+, GRASP, TOMSY and eSMCs.
The main role of KTH in RoboHow is related to sensory perception in WP2 and WP4. Apart from novel scene segmentation and object tracking algorithms, KTH will contribute to representations regarding functional relations of objects.