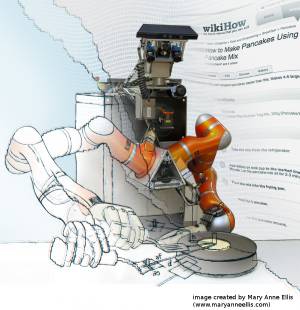 RoboHow's first integration workshop will take part in the next week. PhDs, post-docs, and principal investigators from all groups involved in the project will come to Munich to discuss future joint research endeavours and coordinate the work of the first year of the project.
Organizational information as well as presentation slides, tutorial instructions, and some impressions from the workshop will be collected and published here.
The agenda of the workshop will –among others– contain the following activities:
discussions about the system architecture and the first demonstration scenario of RoboHow

a ROS workshop/tutorial session

an iTaSC workshop/tutorial session

sub-group work and discussions on conceptual and software interfaces to foster future integration
We are looking forward to welcoming everyone in Munich, and a week of learning and fruitful exchange.